Diploma in Digital Marketing & E-Commerce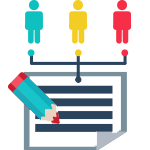 1. Social Media Marketing
This course will cover the following platforms:
Facebook Marketing

Youtube Marketing
Instagram Marketing
Twitter Marketing

Google

 Marketing

Linkedin Marketing
2. Business Intelligence
Understand the business intelligence workflow from end-to-end
Blend and transform raw data into beautiful interactive dashboards

H

ands-on sessions will be conducted with state of the art BI tools (PowerBI, 

Tableau

 etc.)

In this course, 

participants will also implement the BI solution in the industr
3. eCommerce Business
Hands on experience of Shopify & WooCommerce
Participants will learn how to use Drop shipping for their online business
In this course, participants ecommerce business will be launched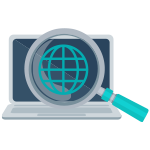 4. Amazon FBA
Start your business to sell on Amazon
Account Opening
Product Searching
Finalizing the Vendor
Order & Create your own Brand
Product Launch

Amazon Page Optimization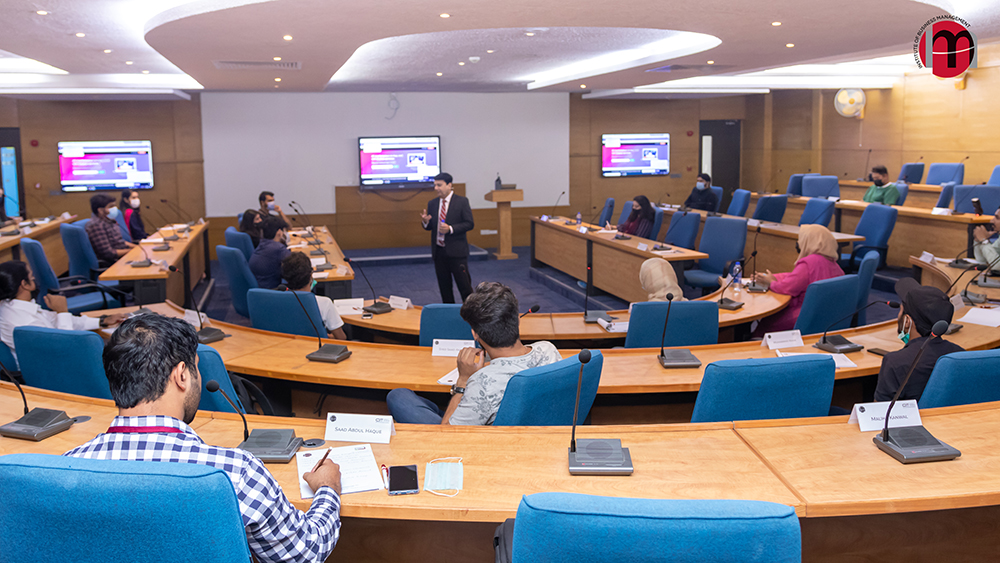 Step 1: Applicant Fees is PKR 1,000/- (Final selection will be done after the interview)- Non-refundable.
Step 2: Then your interview will be scheduled.
Step 3: After selection, you can pay PKR 80,000/- OR PKR 100,000/- with 2 or 3 months installments.
Four Months
Starting from June 17, 2023
Last Date to Apply June 10, 2023
Days & Timings Saturday 10:00 am to 5:00 pm (break is from 1:00 pm to 2 pm)
Fresh Graduates, Marketing Assistants/Officers, Sales Personnel, IT Personnel, Marketing Managers interested in learning how to incorporate digital marketing and strategies into their current strategy.
Candidates preferably having a bachelor's degree are eligible to apply.
If a student is registered on a certain batch then he/she cannot transfer to another batch.
Dr. Imran Batada is a highly experienced professional with over 20 years of experience in project management, policy formulation, ERP implementation, and research. Currently serving as the CTO & Director Center of Information & Technology at IoBM, he previously held the position of CIO & Director Center of Information & Communication Technology at IBA Karachi. Dr. Batada has provided consultancy services to private and public sector organizations, including the government of Sindh, and is also a well-known educator who has taught at various prestigious universities in Pakistan.
Dr. Batada is the author of "Digital Pakistan," a roadmap for the government, industry, and academia for digital transformation. He is a respected industry leader on the topics of digital transformation, innovation, and leadership and is frequently invited to speak at conferences and events. 
Apart from his professional accomplishments, Dr. Batada is deeply committed to giving back to society. He launched the Sindh Research Incubation Centre (SRIC) to support aspiring entrepreneurs and has also collaborated with the Federal Government, Sindh Government, and donor agencies to launch short courses for youth. Under his leadership, over 5000 students have been trained in these courses. His initiatives have played a significant role in creating more freelancers in Pakistan, which has had a direct impact on the country's GDP.
In recognition of his expertise and leadership in the field of teaching & technology, Dr. Batada has received numerous awards and recognitions, including the CIO 200 Awards as LEGEND by the Global CIO Forum in 2020, 2021 & 2022, and the Living Legend Excellence Award by Ideal Excellence Award in 2018. His innovative thinking, strategic vision, and commitment to excellence make him a highly respected and sought-after leader in the industry.
He is an E-Commerce Expert & consultant with more than 18 years of experience. He provides digital marketing & product development consultancy for many known brands in Pakistan.
Currently, he is working with Foodpanda Asia, GNT Group Pakistan, Hilal group, and also a member of CICT where he volunteers his time to mentor Startups and inspires aspiring entrepreneurs to evolve their businesses
With experience in both B2B and B2C digital marketing, Yasir helps deliver the strategic direction of the Company's projects. Having worked at Foodpanda for over 5 years, he has got vast experience of setting up digital communication with a mass audience in a way that can help digital products to have maximum conversions & leads.
His pragmatic & smart approach has seen him tackle a range of briefs, from brand propositions to digital priority roadmaps. Sometimes, on the same day.
As the E-commerce Specialist at Foodpanda, he is responsible for setting company strategy regarding product and its experience, it's targeting, and potential reach.
He also works as a trainer of Digital Marketing in IBA. His diverse background and versatility in training both youth & adults enable him to tap on a plethora of experiences of sharing, connecting, and engaging with people.